Description
Let your countertop no longer bear the damage of water stains or oil stains!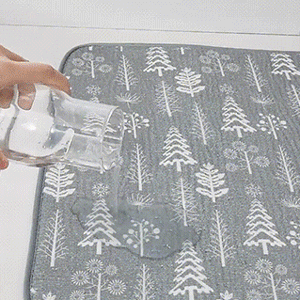 Replace your clunky wire dish rack with a Super Absorbent Dish Drying Mat. Enjoy a clear countertop and sparkling dishware!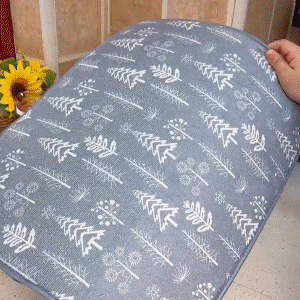 Quickly absorb dishwater, and keep the countertop dry and clean. It can also be used as a heat shield or place-mat to protect countertop and dining tables from burns, scratches, and wear.
MAIN FEATURES
Strong Water Absorption
It can absorb four times the weight of water and is a good helper for dishes, cutlery, and cups draining. Absorbs moisture quickly and keeps the surface dry and clean at all times.
Heat and Scratch Resistant
Made of superfine fiber, it is high-temperature resistant and can be used as a heat insulation mat to prevent scalding of the tabletop. It can also protect the tabletop from scratches and scuffs.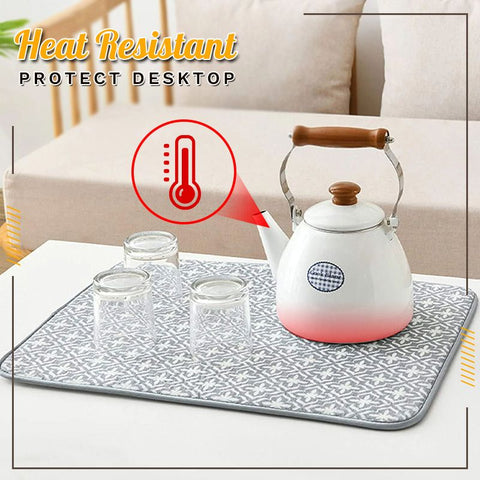 Food Contact Safety
It is food contact safety, fruits and vegetables can be directly placed on it after washing, easy to meet daily draining needs.
Widely Used
With a proper size of 40x49cm, it is soft and foldable, perfect for kitchen, bathroom sink, dining table, and living room table.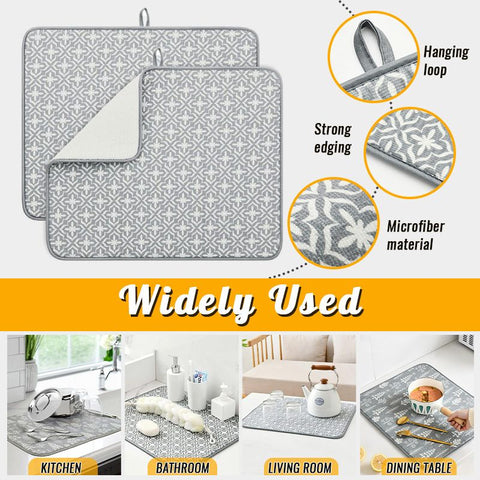 Easy to Clean and Reuse
It is machine washable, easy to care and hang to dry. It is durable and reusable, and can be folded for storage, doesn't take up space.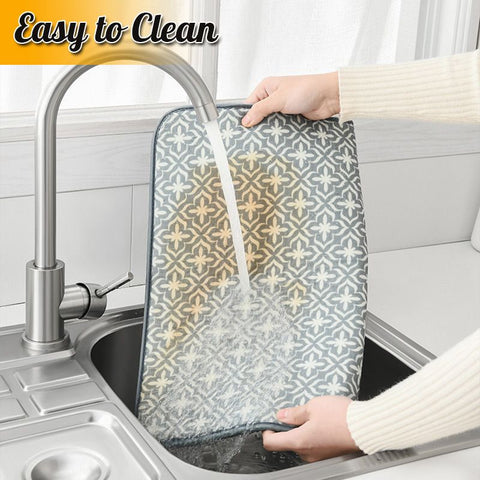 SPECIFICATIONS
Material: Superfine Fiber
Pattern: Christmas Tree, Leaf
Size: 40x49cm
Weight: 135g
Package Includes: 1 x Super Absorbent Dish Drying Mat