Description
Eggs are fragile and nowhere to place? Get this safe sliding egg box, providing a secure and convenient home for eggs!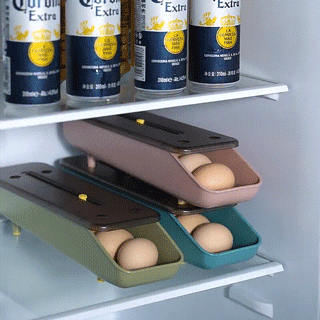 Keeping the eggs easy access at all times while organizing the refrigerator.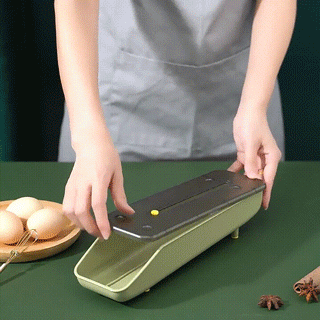 MAIN FEATURES
Safely and securely store eggs with this beautiful egg box, and prevent breaking. The carefully designed slide slot makes the eggs slide safely to the first position, but will not slide out of the egg box.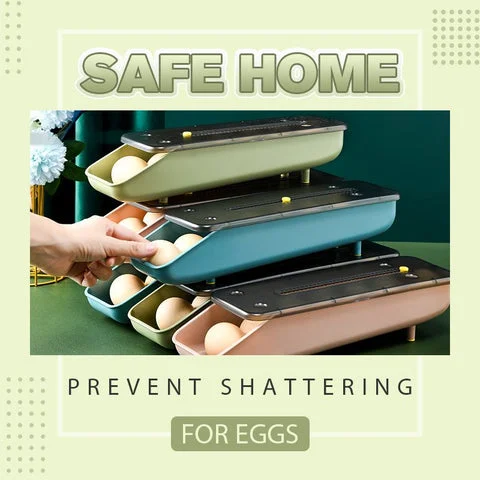 Convenient and Easy Access
Automatic sliding design, eggs will automatically roll down for easy access. Say goodbye to the hassle of opening the lid and pushing the drawer.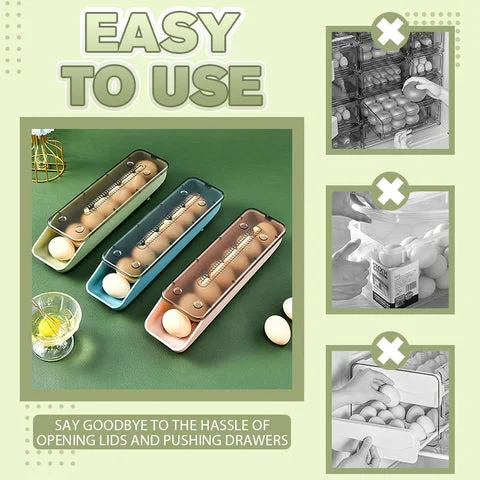 Anti-skid silicone foot cover makes them can be stacked, stable, saving refrigerator space. Ideal for organizing refrigerator and kitchen, making it look neat and tidy.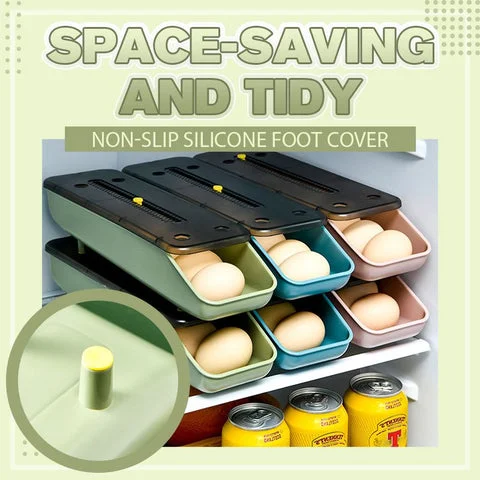 There is a scale of 31 days to remind you of the freshness of your eggs. Proper size, it can hold 7 eggs, which can be purchased according to the number of layers required by the family without additional hoarding.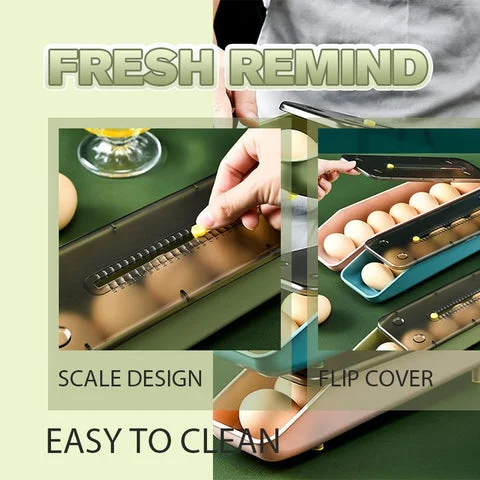 Adopts a transparent design, the egg remaining is visible, which is convenient for timely replenishment.
Using thick PP material, low-temperature resistance, durable. Clamshell design, easy to place eggs, and easy to clean.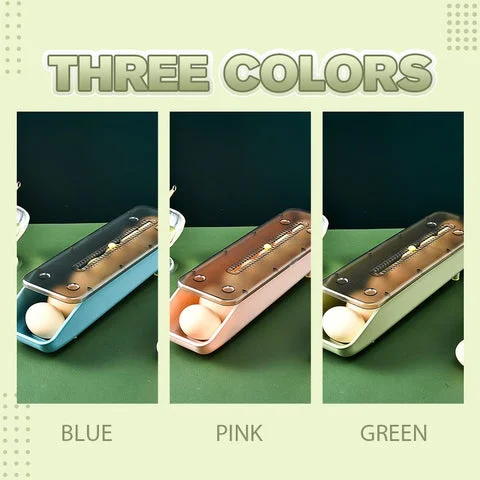 SPECIFICATIONS
Material: PP
Color: Blue, Green, Pink
Size: 33x9.2x7.5cm
Weight: 229g
Package Includes: 1x Safe Sliding Egg Box