Description
For handlebars with a diameter of about 15-35mm, it can also be installed on the handlebars and the handlebars.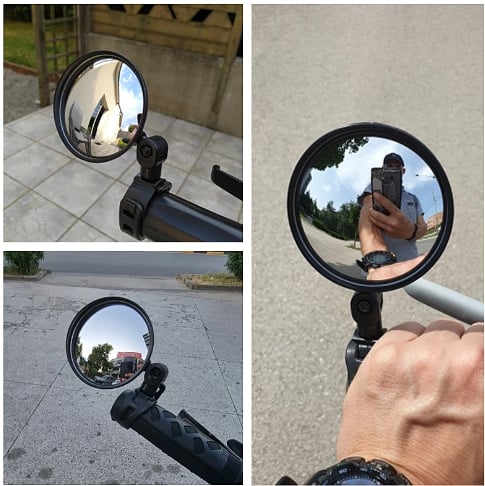 FEATURES
🚴The glass piece is a wide-angle convex mirror with a wider field of view and moderate deformation.

🚴3D adjusts the axial direction. In theory, there is no blind spot in the mirror that reflects light. However, if it is installed in the middle of the handlebar, the body or arm may block the line of sight when riding.

🚴No need to look back at the road surface, provide the personality and practical rear view program for the majority of riders.

🚴Can be used on the left or right side without the need to distinguish the side when installing.
SPECIFICATIONS
Material: Plastic/Resin
Weight: 40g / 30g
Size:
PACKAGE INCLUDED
1  x Wide Angle Rearview Mirror