Description
The  Aurora Moon Projector is the best gift for the family!

✨🌔Amazing Dream Aurora Effect: This Aurora Moon Projector can project patterns of Dream Aurora、stars and moon. The dream aurora effect can be manually or automatically switched into single-color、dual-color and tri-color mode (any combination of red, blue, green, and white). You can adjust the color, brightness, and flow speed of the light through the Remote Control to create different lighting effects.
✨🌔Dynamic Star Twinkling Technology: Aurora Moon Projector uses a new technology "star lights blinking" (The green stars will not stay still all the time, it will flicker for a while and then disappear for a while, just like a breathing star, the quiet night, let the children quietly intoxicated. )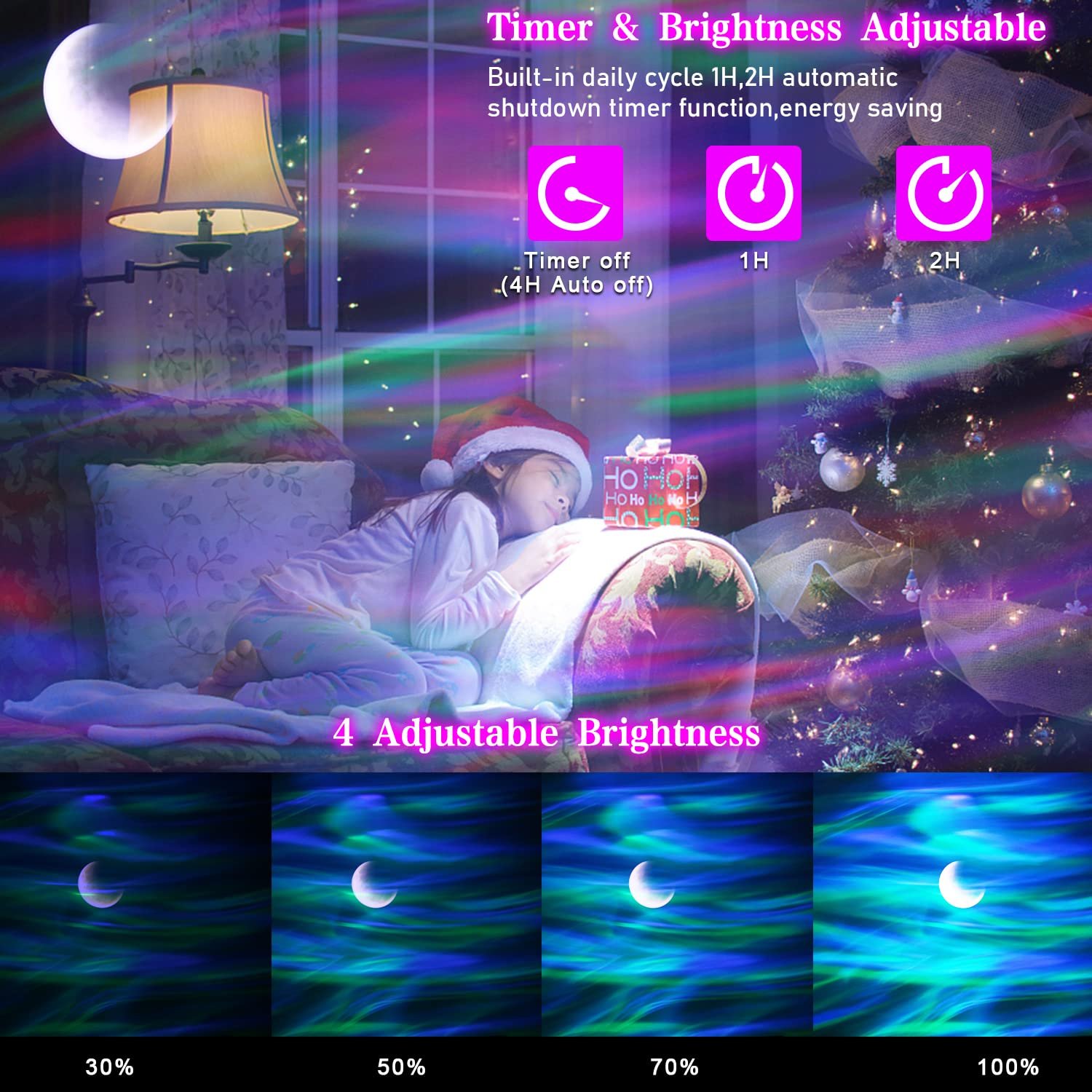 ✨🌔Dimmable & 15 Colors Options: Northern Lights Galaxy Projector Up to 15 different mode color settings to create magic galaxy dream aurora space for your kids, make you feel like traveling in the universe. The light creates a peaceful and relaxed sleeping atmosphere for you and your kids, making adults and kids get sleep better, the dream aurora star lights moon projector is absolutely perfect gift for kids.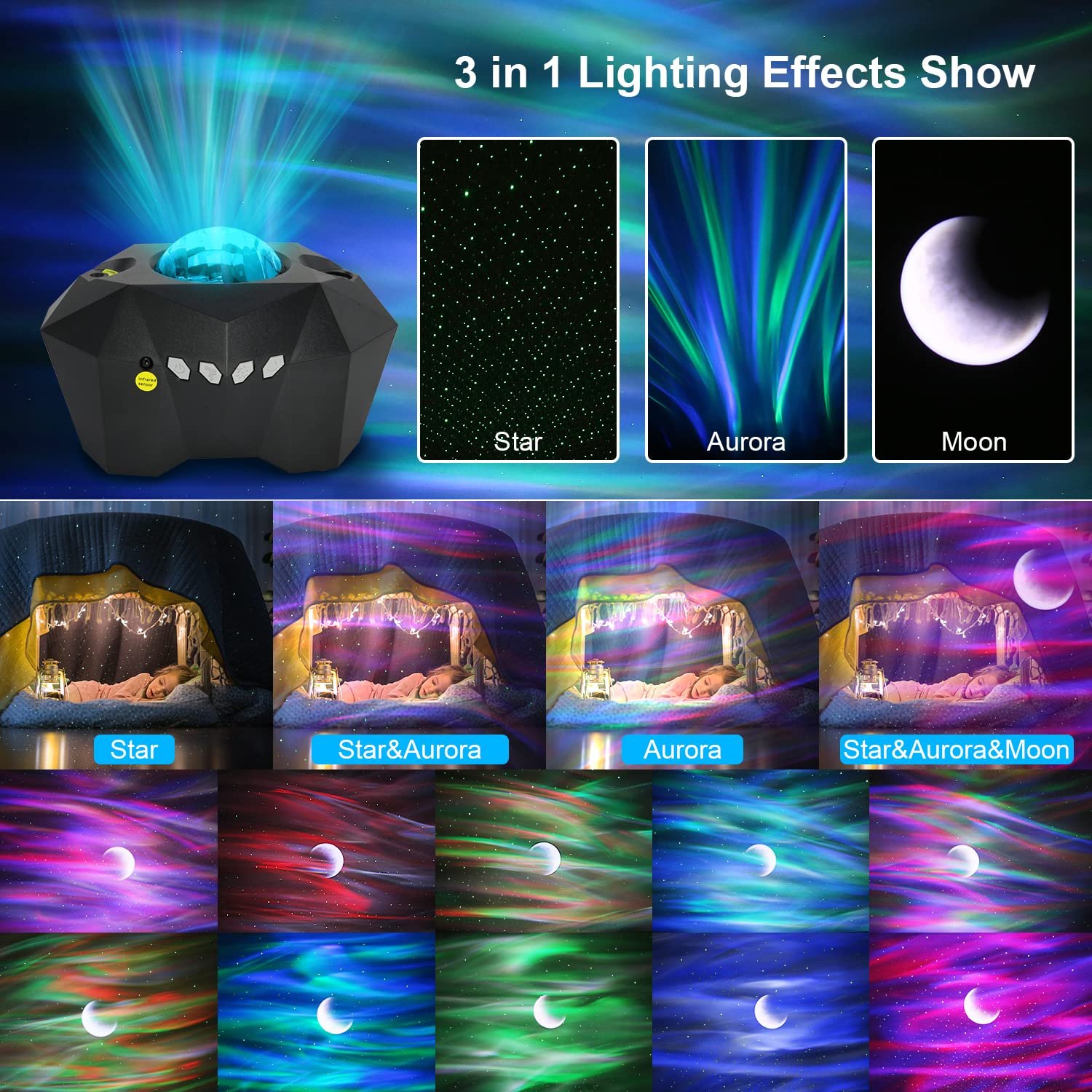 ✨🌔Perfect Room Decor:
Aurora Moon Projector is the perfect decor for a room and the ideal gift for a birthday, Christmas, or anniversary. Let the galaxy lights projector bring you a beautiful starry night and vast aurora effects at your home, and turn your room into a home planetarium, allowing you to dream of space at night, and create an otherworldly visual experience.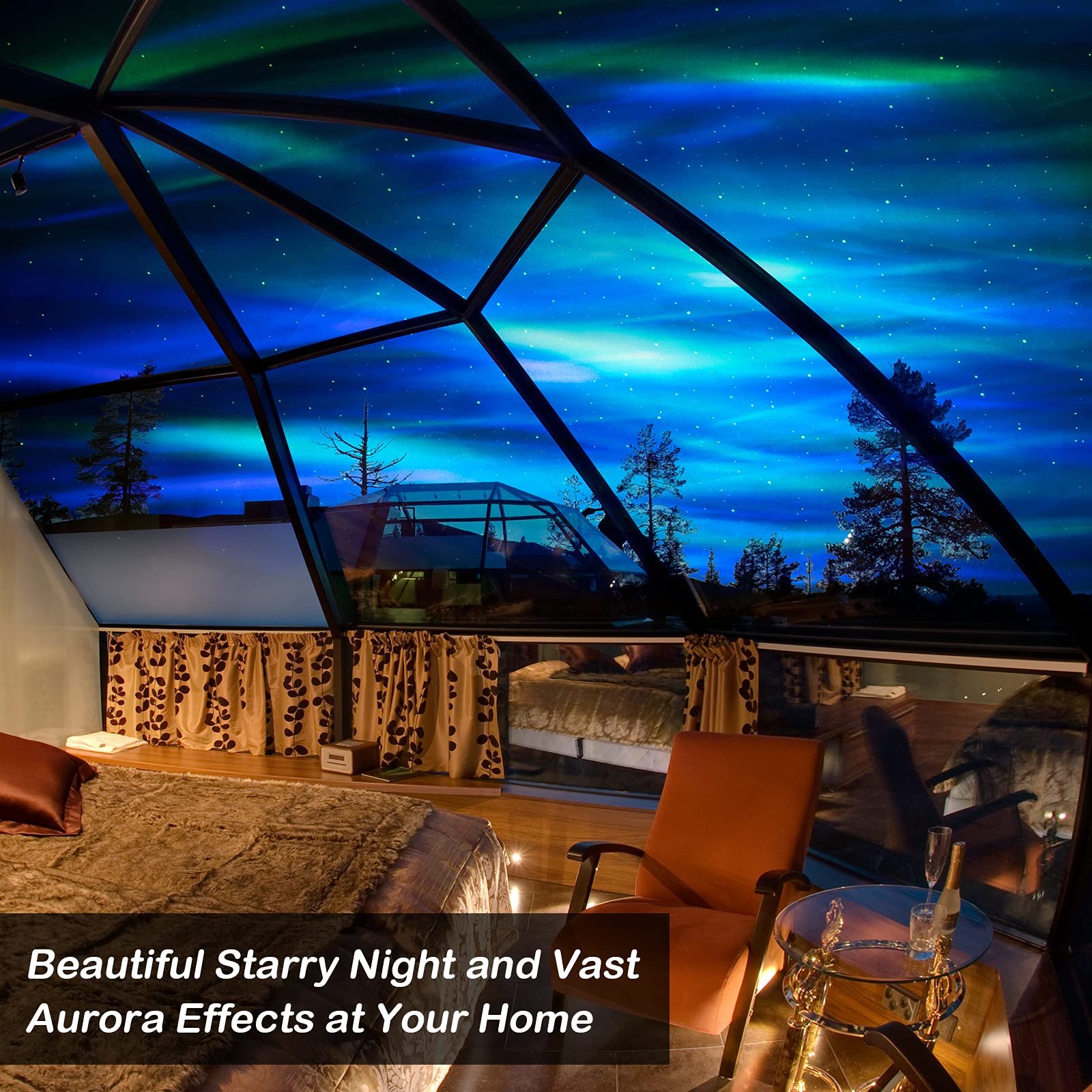 ✨🌔Remote Control、Automated Control Timer & Hi-Fi Stereo Music Speaker:
Our star projector has built-in 1H, 2H, and 4H auto-off timers. The equipped remote control can control all functions of the projector, including timing, light color, brightness, mode, sound, etc. Built-in with a high-quality Bluetooth Hi-Fi Stereo Music Speaker, it also supports playing music on your phone wirelessly. The lights will sync the music once open the sound control mode, creating an immersive sound & visual atmosphere.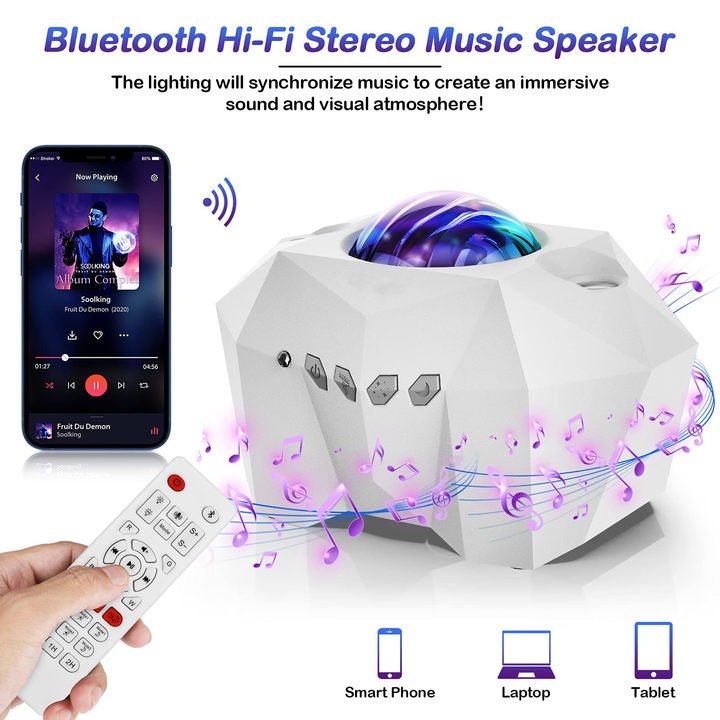 ✨🌔Premium Quality & Large Coverage:
The Aurora Moon Projector dream aurora Star Projector can completely cover the ceiling or the wall of the room. The largest coverage projection area is 80㎡. Enjoy dining under the stars, and create a relaxed aurora flow environment. This dream aurora Star Lights Projector is qualified with CE, RoHS, and FCC standards, and we promise premium quality assurance for you. Please feel free to contact me if you have any questions, I will provide you with satisfactory solutions!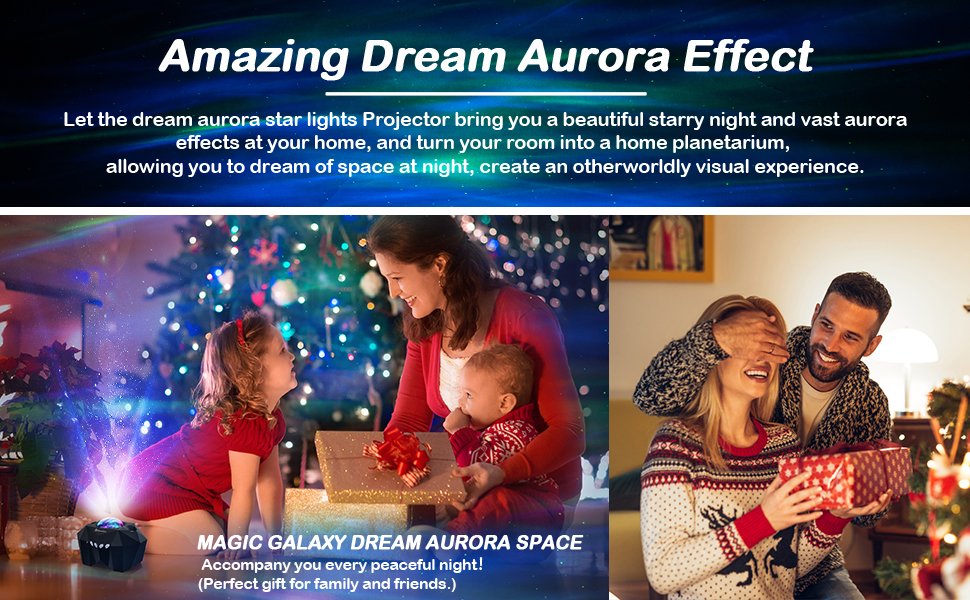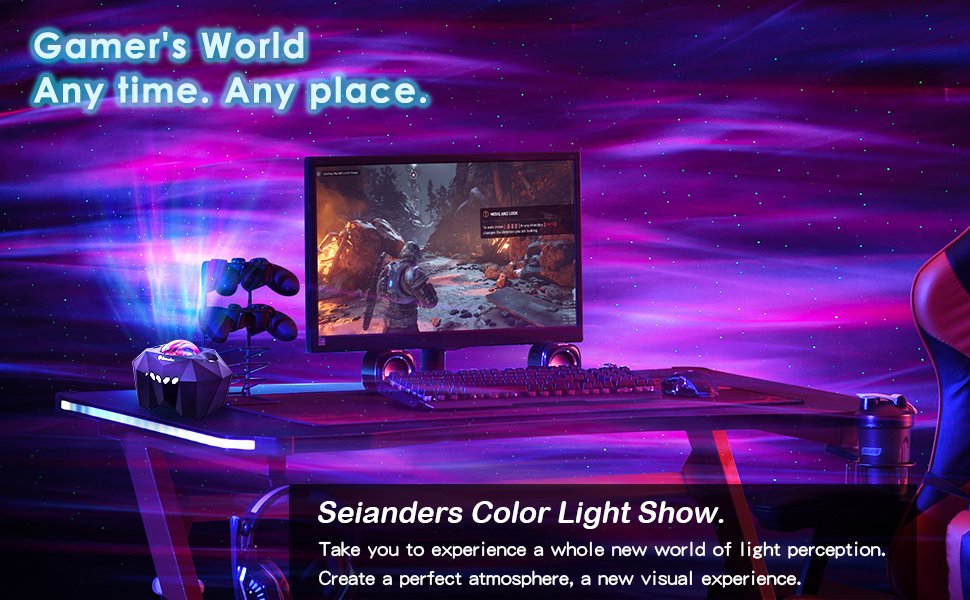 𝐏𝐚𝐜𝐤𝐢𝐧𝐠 𝐥𝐢𝐬𝐭
Aurora Star Projector *1

Remote Control *1

Type-C USB Cable *1

Users Manual *1
You're gonna love it. But in case you don't...
If you're not in love with your results, send it back for a refund.